This Site is Purposed to Prompt the Private Sector Side of the Federal Reserve Bank To Be Fair in the Use of Monetary Policy Powers.  The FED is Unfair in its Program for Those Without Financial Assets who also have Little Support from Strong Emotional and Ethical Assets, Attributes and Positive Expectations. 

This is Distinctly Different from T

hose Who Own Financial Assets.

 
The Email March on the FED is detailed by the content on this website.  You join the Email March by joining this site. You inform yourself by understanding and contacting us about the email letters and this site. This service is for sale to effective citizens and we pay you to comment and improve on the letters and the content as the site moves in our future to prompt the private sector FED to influence the at risk citizens with effective fair action. The 1977 Community Reinvestment Act is not first things first action. The emails here can be downloaded for your needs. They are also the numbered tabs on the left index
Protest Email Letters
AND MORE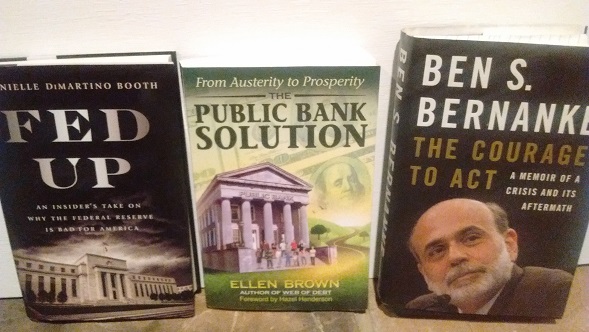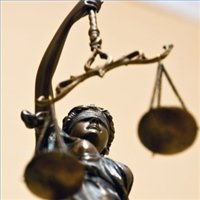 The numbered pages indexed on the left are the email Letters to the FED in protest of unfair monetary policy that disadvantages moms with age 0-6 at risk children to the point it creates education,economic,emotions and ethics (EEEE) disparities in local communities. These disparities are for a life-time.  If they did not exist everything would be different.  The FED can fix this over 20-30 years with the same tools they used to fix 2008 for investors and home-owners; and in 2020 to fight the economic soon to become education, emotion and ethic  impact of COVID 19.
These letters present 15-20 Dots; well written books by authors without considering that together they are the first things first to do.  Eliminating (to the extent possible) unequal opportunity from the start knowing that being equal in all aspects of existing is not possible.  The 15 dots are presented here https://www.usa-positive-expectations.com/support-files/newpresent.pdf
This has the adult focused on the child and not themselves.  Every Child Matters.  The design of all this is to go back to 1965 and do equal rights first things first from the private sector rather than the public sector.  There must be an energy to get it right the second time around.  Lord know everyone has thought about it.  Lord knows society has hit a constraining wall with it.
Letters
#1   Private Sector Banking
#2   Protesting Unfair use of Monetary Policy (interest on          excess reserves)
#3   End in Mind
#4   Futuristically Writing About Your Leadership
#5   Futuristically Writing About Your Leadership After              COVID
#6   Introducing George Gilder's Scandal of Money
#7  Continue Introduction of George Gilder's Scandal of              Money
#8   First Things First Right The First Time (FTFRTFT)
#9  High-Quality within First Things First Right The First         Time   (FTFRTFT)
#10  Influences - One for the US Treasury Deficit and One           for local (EEEE) Education Economic, Emotions and           Ethic
#11  Systemic Racism yes and no
#12  Racism and selfishness do not focus on the child                   first things first
More.........
Tweet
Attained knowledge to destroy future disparities within 100% of age 0-6 children is proof of equality work. Achievement within irreversible time creates value, scarcity, money and freedom. Brain synaptic networks are NewOldMoney waiting on the private sector FED to actuate.
Double Tweet
USA-positive-expectations are liberties that this country gives to thee.  Declaration of Independence and US Constitution are concepts for today, yesterday and tomorrow.  Majorities protect minorities.  Groups might be good while individuals are to be better or best.  Today's children are tomorrow's future.  To pass it forward you must have it first.  Socrates will help you find first things first.  The solution to the Next 80 years is this website please, leave a message. 
Tweet
Corporations, organizations and individuals of all interests could stop the cancel culture of waste and payments.  Instead, advance the prospects of real equality and opportunity with the forgotten concept of first things first. 
The System Pays You to Retweet
We Pay You to Say it Better.  We Pay You to Fit Your Pieces Together.
There are Three Pricing Programs to the Protest Creating NewOldMoney
The Individual Program
·         One new member pays $150.00 via PayPal to be set up as a member and prompted by operations to send at least 12 email letters for the year to the FED.
·         The new member recruits at least 4 other new members for a refund of $37.50 each.  This is a return on the original cost of $150.00.
·         The number of protesting emails to reach the FED is reported quarterly to the membership and the FED as a press release.
·         There is no limit to the number of followers and friends that can be brought into membership so any member can monetize their base beyond the cost of an annual membership.
·         Additionally 20% of the membership ($30.00) is put into a Development Fund to pay members for work they do that is related to the website mission. Such work, beyond the protest letters, is added content for parent, teacher, mentor presentations to children to create added positive expectations of child development and civility.
Drop-in-Fundraising
·         Organizations like churches, foundations, corporations, think tanks, issue organizations, left-right-middle political parties, etc. can raise funds for their mission.  The process requires the organization reconcile its message to an extension influencing the FED to stop spewing moral hazard at every turn.  The organization and USA VALUES work together to create a one two punch where the second punch is totally incremental funds for the organizations primary mission.  Prominent renewal programs can receive added national attention by respectfully dealing with the FED's need to pivot on giving something for nothing and be more fair with the impact of monetary policy.  
The Custom Program
·         Custom programs of affiliation will be created because there is no end to opportunities that start with doing first things first, right the first time, one size fits one if required.  There will be added efforts, proofs of work, programs, corporations, etc. that will deliver a new influence on mother and child under the heading of earliest growth economics, education, emotions and ethics.
The Civility Program's MORE
.     20% of the subscription is reserved for members to be paid via PayPal to create content that expands on the reality of civility for age 0-12 children.  USA VALUES, LLC will publish expansions as parts of the website pages outlined by the left column.  The whole of the private sector positive expectation of civility is presented outlinishly for expansion.  Members additionally restate the values, assets, attributes, messages, stories and graphics on this site. This is an outline for use with age 0-12 children to restart the nation's civility.  Click on Friendship to the left for an example.  Or read the right column for keyword summary of a positive expectation beyond outcomes of language and math bringing us together with the focus on the children's future.  
Equal starts at age 6 need to be followed with the substance of equal opportunity.  There is no charge to non-members using this content with the children.  USA VALUES, LLC will pay members within its budget to expand this content to be truly USA as seen by the individual.
---
---
---