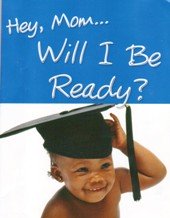 The Letters to the FED will in the end tell the whole story as to why the FED must facilitate doing First Things First for age 0-6 children.  They are numbered and listed on the left. 
These following subscriber landing pages are more to the point of why a group of citizens would join the site and pay to deliver the letters repeatedly to the FED.  Generally, there is a related alignment of purpose and an economic to recruiting paid subscribers for the individual subscriber and the group who has exposed the individual to the opportunity.  For example mayors and council members from throughout the United States would be aligned to the expected equality, corporations are looking to avoid the cancel culture, align with equal opportunity and add the expectation of social and civil progress to the the scope of their business.  
The target for action is the FED.  The reason the FED will take action is the 250 million citizens who see and understand the facts.  This site is prompting them to know if we do this together we will move equality and gap reduction forward for the USA by a magnitude of at least 50 years.  This action is designed to create new economics and private sector services leveraged from First
Things First Action by the FED that will not fail to create continuous improvement in the capacity to deliver high-quality outcomes.  
Examples, there is no end to examples.
THE HOLY CHRISTIAN CHURCH ON EARTH
AARP, AMAC
CEOS AND C-SUITE LEADERS
MARKETING ASSOCIATIONS
INVESTMENT ADVISORS FOR RETIREMENT
INSURANCE COMPANIES
BANKS
VETERAN ORGANIZATIONS
NAACP
HEAD START
PRIVATE AND PUBLIC CHILD CARE
PRESCHOOLS
CHAMBERS OF COMMERCE
ROUNDTABLES OF BUSINESS
CHURCHES
PRIVATE SCHOOLS AND TEACHERS
PUBLIC SCHOOLS AND TEACHERS
HOME SCHOOLS AND PARENTS
MAYORS AND CITY COUNCILS
JUSTICE PROFESSIONS 
GOVERNMENTS AND ALL LEVELS